Your Plan
Unlimited job ads in your market
Quality support from dedicated hiring coaches
Optimized and monitored job ads on 60+ job boards
Pre-qualified candidates in Applicant Tracking System
Sign Up Now
Easy Set-up • Dedicated Support • Cancel Anytime
Have Questions? Talk to Sales
Your Plan
$165/ month
Billing - $1,980 yearly
Annual Contract Required*
Unlimited job ads in your market
Quality support from dedicated hiring coaches
Optimized and monitored job ads on 60+ job boards
Pre-qualified candidates in Applicant Tracking System
talk to sales
Easy Set-up • Dedicated Support
Have Questions? Talk to Sales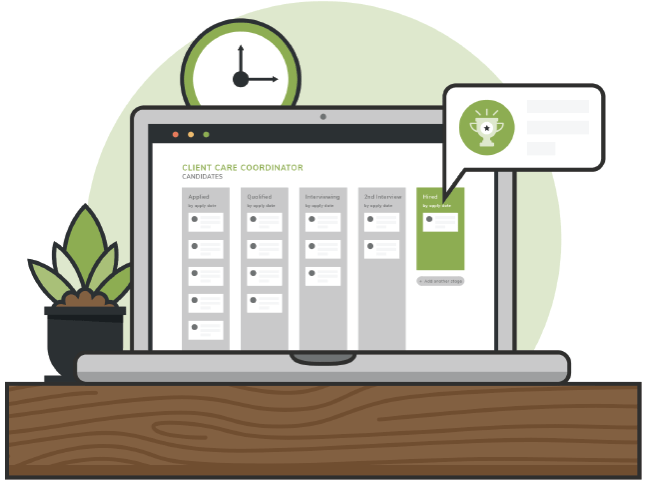 You're one step closer to hiring the best
Start now and post your first job in less than 2 minutes
Job ads that get results
Build a ideal candidate profile and feel confident we'll be searching for the best.
Our hiring coaches provide expert advice on your job ad, screening questions, and compensation plan.
Confidently post a job ad using one of our best-in-class templates.
Be seen by the best
Your job ad will get prime visibility on 60+ job boards so you know you're on the radar of top-quality candidates.
We'll hand you social media job ads for Facebook, Twitter, and LinkedIn to make job posting a breeze.
We generate a site widget for your career page, afterall, 40% of candidates visit a company's career page before applying.
Easy-to-use software
Our streamlined Applicant Tracking System helps you keep track of your hiring progress with ease.
We screen and score candidates by personality fit and qualifications.
Communicate securely with candidates inside of your dashboard.
Everything you need to make a great hire.
And the tools and features to grow with your business.
Optimized organic job ads on 60+ job sites
Managed premium job ad sponsorship for $100+/month
Unlimited jobs ads in one geographic market (Ashburn, VA)
Additional geographic markets for $100/month (Richmond, VA)
2 account logins included
Add additional team members for $100/month
Enhanced automation with Zapier
Integrate with other software and API access
Enterprise Plan
Premium Benefits
Discounted Volume Market Pricing
Multiple user accounts and admin control
CRM and ATS Integrations
API access
Custom team analytics
Top candidate benchmarking
Dedicated Hiring Coach
Book a Meeting
Have Questions?
We're Here to Help!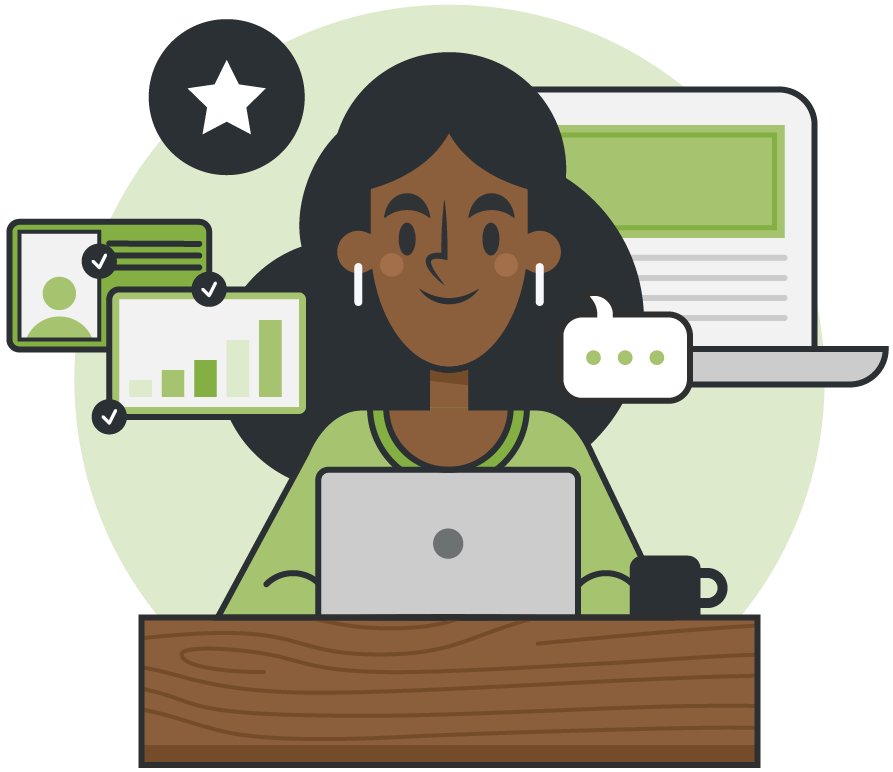 Chat With Sales

Chat with a representative now
or book a meeting for later!
Frequently Asked Questions
What is a market? Can I post jobs in multiple cities?
We determine markets based on U.S. Government Census data where a market is defined as a geographic area within an approximate 30 mile radius of your city center. The great news is that our plan lets you post unlimited jobs within 1 market. If you'd like to expand in additional markets, simply add a market to your subscription for an additional $100/month. You'll be able to expand to as many markets as you wish. For example, you could post job ads in 1 market in CA, which is included in your plan, and then expand to 2 additional markets in TX (for $200) for a total of $399/month.
Do you require an annual contract or setup fee?
Nope! There are no required commitments or setup fees. WizeHire is a month-to-month service. You may pause your subscription or cancel at any time! With that said, there is an option for an annual contract for a discounted rate.
Are there discounts available?
Yes! There are 2 discounts available.
Referral: Receive $100 credit for every new client that you refer that signs up for our service.
Annual Subscription: Sign on for a year for a discounted rate of $165/month.
To learn more, contact our sales team: team@wizehire.com
Do you have a free trial?
We do not. WizeHire is a premium online recruiting service with no contracts or sourcing fees. Give us a try for the first month, and if you aren't satisfied, there's no obligation to continue.
Do you service businesses outside of the US?
We do! We currently help grow teams in Canada.
Can I talk to someone? I want to learn more.
Of course! We're always here to help. You can reach us directly at 1-877-225-8978 or send us an email at team@wizehire.com.